News includes update on Free Microsoft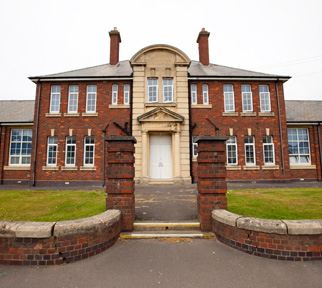 As a school we have made links with the Porthcawl Town Fairtrade group. As a result, we are delighted to announce that they are holding a Fairtrade Fashion Show/ Afternoon Tea at Trinity Church on Saturday 9th November at 2.30 – 4.00. Admission £3.00 on the door.
Get Microsoft Office for FREE
Use your Hwb account to get Office on your personal devices for free.
BCBC Bus Travel to and from School
BCBC School Transport have asked if we could send this message out please. It has been done by letter before, but this is a reminder for them:
''Please note that from 1 October 2019 the local authority is implementing a 'no pass, no travel' scheme for its secondary school buses. Any pupil attempting to travel on a bus without a valid photo bus pass will be refused onward travel. Guidance and FAQ's are available on the Bridgend County Borough Council's, School transport website.''
From the Welsh Department
We are running 3 revision sessions (Monday lunchtime with Mr J Tobin in P4, Tuesday lunchtime with Mrs J Davies in P1 and Thursday lunchtime with Mrs A Lloyd in P3).
Your son/daughter is free to attend whichever session suits them best but I would like to encourage them to attend. I feel this would be the ideal opportunity for him/her to make the progress needed to raise his/her current performance in Welsh.
Thank you
Mrs Lloyd
HPV Vaccination
From September 2019, boys as well as girls in Year 8 will be offered HPV vaccination in schools. HPV vaccine protects girls against cervical cancer but can also prevent HPV infection causing head, neck and anal cancers and genital warts. More information at NHS Direct Wales or on this website under PARENTS, Our School Nurse and Health Matters.
Thank you
SHRN Health and Wellbeing Survey
Every 2 years all schools across Wales have the opportunity to take part in the SHRN survey. We will be carrying out the survey in Porthcawl during the Autumn term, and all pupils have been given a letter to take home. The letter can be found on this website in
PARENTS, Letters Home and General Information
Thank you
Updates Governors Info
The Governors Report to Parents section on the website will be updated this week. Paper copies can be collected from reception.
They are in PARENTS – Report to Parents.