Ty Enfys
The school offers a range of support for pupils. This is both academic but also emotional support.
Below is a list of what is available and where:
ACADEMIC
Class teacher, form teacher, Head of Year – speak to them about any difficulties
Mentoring
Literacy and numeracy support from our Support Assistants
Additional Support from Ms. Kehoe and her department
Assistance from our librarian
The Student Support Centre and Hwb – see your I.T. teacher if you have forgotten your log in details
Catch up sessions – see subject teachers for details
ALN
EMOTIONAL SUPPORT
Talk to your teachers – whoever you feel most comfortable talking to. Be aware, however, that they cannot promise confidentiality and may need to pass concerns on to a member of Senior Staff.
Peer Listeners – Lunchtimes in the Student Support Centre
Sessions with Mrs Morgan or Mr Price in the student support centre. Also accessible break and lunchtimes, as well as before school starts by arrangement.
Referrals to outside support agencies through Ms. Kehoe or Miss Painter
Sessions with the Counsellor – see Miss Painter for details
Child Protection issues – see Miss Painter or Miss Gould
Support with attendance from your form tutor, Head of Year and the Educational Welfare Officer – Laurie Baldwin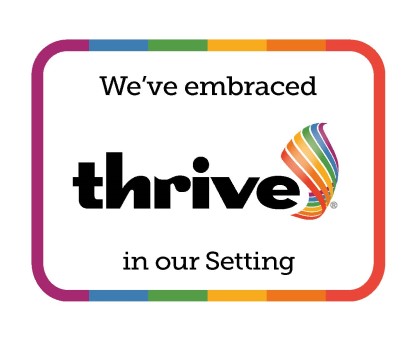 SchoolBeat.org is a bilingual site from the All-Wales School Liaison Core Programme, providing information and resources for teachers, pupils and parents to follow up on the lessons provided to primary and secondary school children by our School Community Police Officers.
The website focuses on the three main themes of the Programme: drug and substance misuse, social behaviour and community and personal safety.
USEFUL LINKS/DOWNLOADS
NOT SO LEGAL - NOT SO HIGH

Hello everyone

This is the concluding briefing about the recent New Psychoactive Substances survey 'Not so Legal – Not so High'; the anonymous survey that asked all 11-25 year olds across the region about their knowledge, perceptions, and use of NPS. All the information gathered from this survey will be used by the project team to develop a region wide prevention and early intervention, substance misuse, strategy for young people.

…the closing position…

The survey was promoted for 10 weeks and closed on Sunday. We received a total number of 3734 responses. Between us all we managed to engage over 3% of the population of young people across our region. Some organisations are still inputting paper copies into the system so it is expected that there will be a small increase in this figure by the time the final report is produced.

Below illustrates the distribution across the age ranges against the closing total of respondents.

| 11 – 13 | 51% |
| --- | --- |
| 14 – 16 | 37.9% |
| 17 – 19 | 6.6% |
| 20 – 22 | 1.6% |
| 23 – 25 | 2.7% |

Comprehensive schools were our greatest source of participants with 85% of the total. Colleges were the second source at 6.7%.

Over the 10 weeks, we witnessed the wrestle between the local authority areas. There is no way could we have anticipated just how much backroom bickering this component of the briefing would cause! Our tenacious Swansea comrades made a strong start but were quickly challenged and left in the dust of its neighbour Neath Port Talbot. The quietly confident, Neath Port Talbot held firmly on to the lead for four weeks. Bridgend exploited Swansea's fumbling and mocked its west side opponent in the eighth week. But in the end, Swansea decided it had toyed with its opponents enough and cruised across the finishing line claiming 46% of the total response rate. We saw a good second place for Neath Port Talbot at 32% but a modest underrepresentation of Bridgend at 22%.

Throughout the briefings, we provided some early indications of what young people were telling us about NPS and the environment around them. There were 37 survey questions in total; we only presented early information about ten.

We saw how important the role of parent/s and the police were in substance misuse prevention. That nearly half our responders were not sure if NPS were safe. We also saw how friends tended to be the source of substances and often the source of pressure. We explored why, and why not, our young people tried NPS. We also revealed that despite our education provision very few of our responders had heard, or remembered, the term 'new psychoactive substances'

We wanted to send this final briefing not only to provide you with the closing position but also to advise you that our briefings were tabloid statements as part of the marketing campaign. While the statements are pertinent, no methodical appraisal has been undertaken on the data to date. Over the next couple of months the project team will be undertaking a comprehensive analysis of all the data; cross referencing against age range and appraising the findings against published literature. Towards the end of March you will receive the first draft of the report. It is the final report that should inform your prevention and early intervention planning and not the email briefings.

Last but definitely not least, all of us from the project team want to give a big big thank you to everyone for supporting this work and for all the positive comments we have received as the weeks have gone by. Without your support we would have never have achieved the solid 3% of young people that we reached.