Carers Trust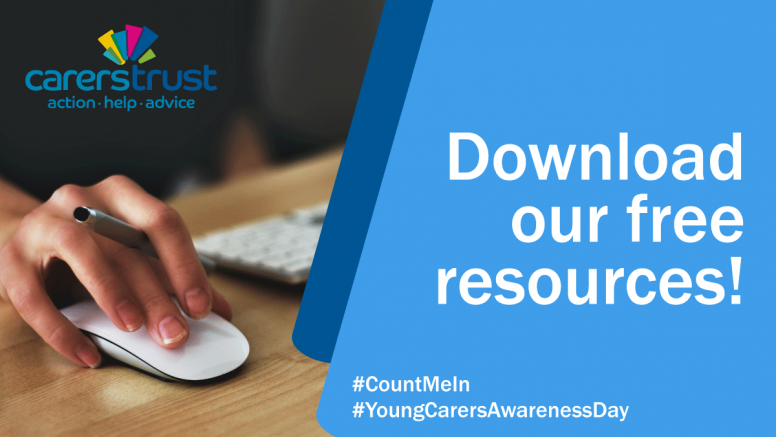 Through the Count Me In! campaign Carers Trust is calling on compulsory education providers to do more to proactively identify young carers and to ensure that they receive the recognition and support they deserve. Our bright and user-friendly materials will help you in your #CountMeIn campaign. They are all available in English and Welsh and suitable for use wherever you are in the UK.
Count Me In! Campaign Pack for Young Carers to use
This campaign pack includes ideas and tools that will help young carers, education providers and young carers services to get involved with Young Carers Awareness Day.
If you are a young carer, young carers service or education provider, you can request your pack by contacting:
[email protected] (in Wales)
Information about Bridgend Connecting Carers – Download here