Congratulations to our Sixth Form Students
Monday, August 28, 2017
Exams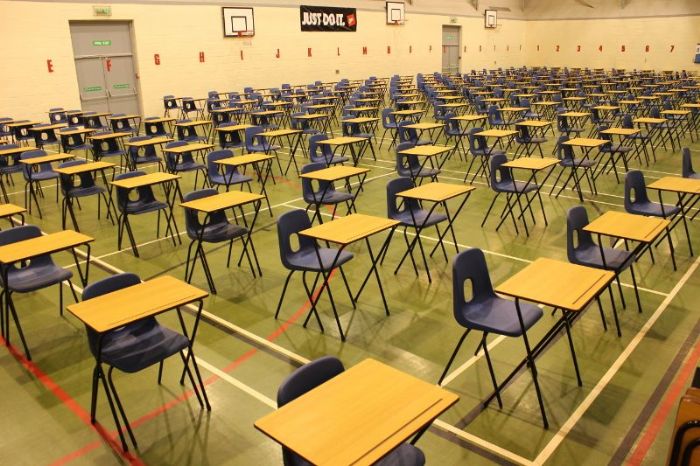 This year 127 students sat an amazing 352 qualifications. The most remarkable fact is the quality of the A Level results; the pass rate (A* to E) was a fantastic 99%, with 28% A/A*. This outstanding performance underlines Porthcawl as a truly inclusive school. Students have reached, and in most cases exceeded, their potential.
Students at AS and A2 have had their endeavour rewarded with excellent results. There is a large debt of gratitude for teachers who have worked so hard once again this year and for parents who have supported their sons and daughters. Excellent results truly reflect the effective partnership between a school, its learners and the support from home.
There were many standout performers with 13 students gaining 3As or better at A level. There were exceptional performances from Sultaan Azam with 4A*, Lauren Ellis-Stretch with 3A* 1A and Caitlin Whiteley with 3A*. The school is delighted that this year two pupils have gained places at Cambridge University. Alexandra Hunt gained 2A* 1A and will read Veterinary Science at Pembroke College and Lydia Pickett achieved 2A* 1A and will take up her place at St Catharine's College to read Medicine. Sultaan Azam also goes on to study Medicine at Cardiff University.
Headteacher Mr Slade commented that this excellent series of results will ensure Porthcawl students have secured places at some of the best universities in the country. Mr Slade continued to congratulate staff and students who were praised for their hard work and steadfast dedication. Mr Slade concluded that the results were especially impressive given the large size of the entry; with well over a thousand papers being sat at A Level.
The following departments performed exceptionally, with pass rates 85% or above (A* to C): Business Studies, Chemistry, Electronics, Mathematics, History, Sociology, English, Drama, Music and Physical Education.
The following Year 13 pupils performed exceptionally well at A level:
Anna Arrieta AAAA
Sultaan Azam A*A*A*A*
Lauren Ellis-Stretch A*A*A*A
Alexandra Hunt A*A*A
Elin Morris A* AA
Isobel Overton A*AA
Lydia Pickett A* A*A
Hannah Robertson A* AA
Sarah Spencer A* AA
Benjamin White AAA
Caitlin Whiteley A*A*A*
Katie Williams A*AA
Sarah Williams A*AA