Fantastic news and congratulations
Monday, October 22, 2018
Exams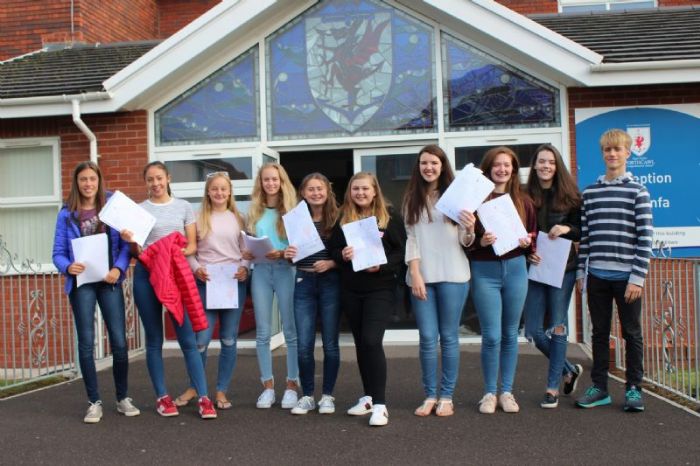 Good News and Congratulations!
We would like to thank the students, their families and all the staff for the most outstanding set of results.
A Level Performance 2018
– One third of all results were A*/A grate (32.5%).
– More than 4 out of 5 were 'C' grade or better (81.9%).
– 99.6% achieved two or more passes at A Level.
These are the best results our school has ever had, and are the best in the Bridgend area.
GCSE Results 2018
– All students achieved 5 or more A* – G grades, with 89.2% getting 5 or more A* – C.
– 74.6% of the group achieved the L2+ which is 5 or more A* – C including English and Maths.
– The core subjects of English, Maths and Science returned the best results in Bridgend.
– A* – C pass rates:
English 89.2%
Maths 76.7%
Science 82.3%
– These results compare very favourably with some of the top performances in Wales.
– The Welsh Baccalaureate performance was a staggering 96.6% pass.
The results at Key Stage III (Year 9) were very strong so all looks good for the future!
Once again, this outstanding performance is the result of the staff and students, supported by their families all working together.
Headteacher, Andrew Slade commented, ''I am so proud of these fantastic results. These young people have worked incredibly hard and deserve all their success.''
Anyone interested in further information about our school, please contact Mrs V Hunt on 01656 774100.