School Buses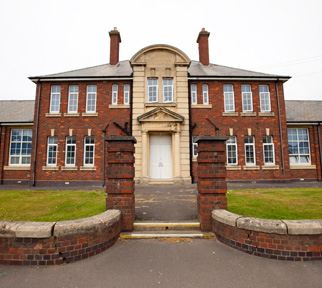 New Information September 2020 Operational Guidance for schools – School Transport
Face Coverings
The use of face coverings is now recommended by the local authority for all secondary age pupils travelling on dedicated school transport ie bus, taxi or mini-bus. This will not be mandated or enforced by Transport Operators. Therefore, learners cannot be forced to wear face coverings or be refused onwards travel if they do not wear a face covering on any dedicated school transport.
Face coverings for secondary age pupils with additional learning needs (ALN) or with medical conditions/disabilities are not recommended by the local authority.
Porthcawl Comprehensive will provide a suitable face covering if the learner requires one.
The use of a face coverings by the Driver/Passenger Assistant is at the discretion of the Transport Operator/individual Driver/Passenger Assistant but is recommended by the local authority. The use of face coverings and PPE by the Passenger Assistant in particular, should be determined by an assessment and safe method of work.
Boarding arrangements
Learners should be encouraged to wash their hands immediately before travel and again after school, before boarding their vehicle.
Hand sanitiser (pump spray bottle or similar) can be made available at the entrance to the vehicle but pupils cannot be forced to use it or be refused access to the vehicle or onward travel.
When boarding larger vehicles (buses/coaches with doors to the front), the learners should occupy the seats in sequence, from the rear to the front of the vehicle. Pupils in the same
learning group should board together and sit in the same seats daily. Older children should sit at the rear of the vehicle with younger children sitting towards the front.
When disembarking from larger vehicles (buses/coaches) the learners should alight in sequence from the front to the rear of the vehicle ie Last in-first out.
Face-to-face seating must not be used by learners (Transport Operators are advised to cordon these off by an appropriate means eg hazard tape.
Where necessary, accompanying Passenger Assistants wearing appropriate PPE may sit facing learners.
Transport Operators should clean vehicles extensively at least once per day. Internal and external touch points etc. will be wiped down between trips to a prescribed standard.
Identification of hazards
The same Drivers and Passenger Assistants will operate the same vehicle on the same routes each day.
Adequate ventilation within the vehicle will be maintained at all times by the appropriate opening of windows/ventilators/roof lights etc.
On smaller vehicles (eg taxi/minibus), air conditioning/climate control shall not be used. Air conditioning and forced air ventilation shall not be used on PSVs (ie no recycling of air).
Each school should advise Drivers of any specific site arrangements. Drivers should comply fully. Any non-compliance should be addressed with the Transport Operator or referred by school staff to the School Transport Team.
Drivers have been advised that they need to ensure that they park thoughtfully to allow adequate space between other vehicles to facilitate the physical distancing of boarding/disembarking passengers. Any non-compliance should be addressed with the Transport Operator or referred by school staff to the School Transport Team.
All school staff should maintain minimum distance between parents, other staff and learners of 2m (6′ 6″') at all times.
Drivers/Passenger Assistants will observe the minimum 2m distance rules and must not congregate closely with other staff.
After making the vehicle safe, Drivers should leave the vehicle before learners board or alight and to keep a minimum of 2m (6′ 6″) outside the vehicle. If the driver compartment is fitted with screens, this may not be necessary.
Transport Operators have been advised that the environment in which each Passenger Assistant is required to work will be individually assessed and a suitable safe method of work for assisting learners/ALN learners must be developed. This will include physical distancing requirements and where this is not practicable, the standards and use of PPE.
Serious breaches of safety or poor behaviour on school transport may result in the withdrawal of transport. The local authority is to take a zero tolerance approach to safety on school transport vehicles.
Vehicles should be boarded one at a time and in an orderly fashion. Learners waiting to board their vehicle, must wait under supervision away from the loading area until called to board by school staff.
On arrival at school, learners will disembark from the vehicle only when told it is safe to do so by school staff and in an order appropriate to the vehicle eg where the door is at the front – disembark from the front to the rear or last-in, first- out. A method should be determined by schools for pupils on the same vehicle in the same learning group/class bubble.
Driver/Passengers with potential COVID19 Symptoms
(High temperature, new and persistent cough, loss of taste and/or smell).
Parents/carers have a personal responsibility to ensure that learners do not travel if displaying symptoms of COVID19 or any other seasonal illness. For home address pickups, transport staff can ask parents/carers daily to confirm that the learner (or anyone else in household) is not displaying COVID19 symptoms.
The Driver/ Passenger Assistant should contact the School Transport Team to ask for advice where they are concerned a learner may be displaying COVID19 symptoms.
If a learner becomes or appears symptomatic during the journey on smaller vehicles (mini buses or taxis), the learner should be returned home if possible or if not, will continue their journey if not possible. Learners will only be taken to school if there is no one at home to receive them. On arrival at school, the school should implement suitable isolation measures for the learner until they can be collected by the parents/carers). No further pick-ups should be made by the vehicle. Any learner already on the vehicle will continue their journey to school or home.
If a learner becomes or appears symptomatic during the journey on larger vehicles (bus/coach) no further pick-ups will be made:
Any learners already on the vehicle will continue their journey to school or home drop off points.
The Driver/ Passenger Assistant will inform the School Transport Officer and school so that parents/carers can be informed. The school should then liaise with the parents/carers.
The Transport Operator will endeavour to supply a replacement vehicle to complete the contract.
Learners, Drivers and Passenger Assistants who have been in contact with someone that has developed symptoms whilst at school/education establishment or on a home-to-school transport, do not need to go home to self-isolate unless they develop symptoms themselves (in which case, they should arrange a test) or the symptomatic person subsequently tests positive or if they have been requested to do so by NHS Test and Trace.
Date: 28/08/2020
Dear Parents/Carers
School transport for the start of term will run to the normal school session times.
Please note the official transport routes and pick-up times are available on the local authority's website for parents, as follows:
https://www.bridgend.gov.uk/residents/schools-and-education/transport-to-school-or-college/school-transport-timetables-and-routes/
https://www.bridgend.gov.uk/cy/preswylwyr/ysgolion-ac-addysg/trafnidiaeth-i-ysgol-neu-goleg/amserlenni-a-llwybrau-trafnidiaeth-ysgol/
Please note, if any year 7 pupils arrive by bus on Friday 4th September, they will be able to go to their form class when they arrive and will not need to wait outside the school until their allocated start time. This only applies to Friday 4th, as we have staggered the start times for our new year 7.